7 advantages why you should rent construction equipment
Did you know, that construction rental takes up to 47% of the construction industry revenue?
With the constant improvement in technology and shortage of human labour, the advantages of renting construction equipment are countless. When you choose to rent construction equipment you choose a low cost, low/no maintenance responsibility and a great variety of options to choose from.
1. Low risk and increased safety
The rental company is required to keep up to date with all the safety regulations. They are also more likely to ensure that the machine is compliant with all the needed health and safety regulations. This includes maintaining it to work in peak condition and all repairs are done according to the safety standards. Renting a piece of equipment will keep your safety levels high with relatively low risk.
2.No need for storage 
In the increasing demand to use less and waste less, the idea of renting equipment serves perfectly. After you have completed the job you don't have to worry about where and how to store it. Some machinery requires special care and by not owning it you leave that job to the owners. This will save you money and will help you focus on building, rather than looking after equipment, that you are not using.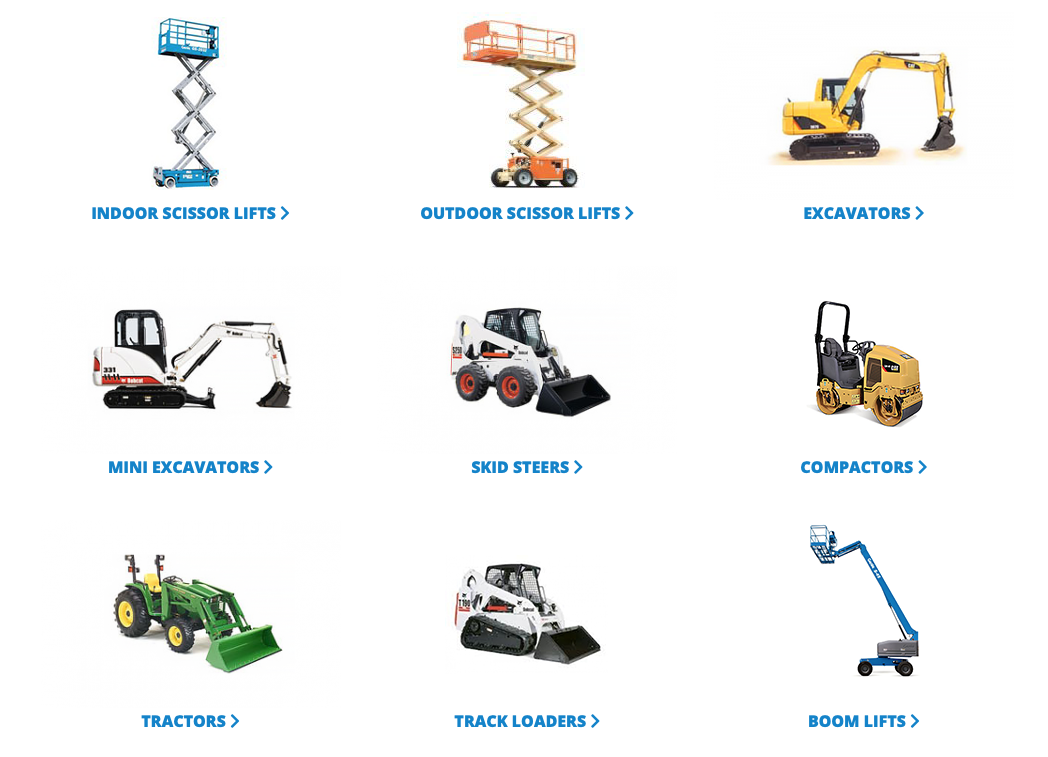 3. Try before you Buy
Being able to make use of any construction equipment is the perfect way to try it if you ever consider buying your own. There are some machines, that you use consistently. Making the decision to buy one is a big investment for most building construction businesses. If you can't make up your mind what machine is best for you it's a good idea to rent construction equipment that you might buy in the future.
4. No transportation issues 
By renting what your project requires you are leaving the logistics to the provider. This is an additional advantage. You will have peace of mind, that the equipment will be there for you and don't have to worry about transporting it. This will allow you to keep on the building site only the machines, that you need.
5. Fair protection from market uncertainty
The market value of your building site and the dwellings, that you're building are in constant movement up and down. There are times when you simply can not continue working with the same capacity as a year before. When you rent the equipment you can choose a contract that will allow you to be flexible regarding the terms of your rental.
6.No Long time Commitment
Buying building equipment is a big purchase for any self-respecting building business. This will also help you to stop keeping equipment that you no longer need. This will save you money with every project and will allow you to use your time and money very efficiently.
7. Potentially your tax is lower
Rental equipment is a business expense, that you can claim off your tax bill. It does make a difference to know that you are making the most of your money and focus on getting your building work complete.
Overall renting building equipment is a hard decision, but the advantages overweight the disadvantages. Remember, renting building equipment is cheaper and there are low or no maintenance costs.
7 advantages why you should rent construction equipment